Brexit Acte 1
Brexit Acte 1. In 2016, the United Kingdom has voted at 52% for the Brexit. In one year, the EU and the UK are negotiating the exit and their future collaboration. While the 48% are still working to stop the Brexit, Theresa May has asked for new election on June 2017 which are increasing the feelings of division inside the UK.
Brexit Acte 1 is our first video realized in Leeds, Edimburg and London in May 2017.
Brexit Acte 1. En 2016, le Royaume-Uni a voté à plus de 52% pour le Brexit. Depuis un an, l'Union Européenne et le Royaume-Uni négocie une sortie et leur future collaboration. Alors que les 48% travaillent encore pour arrêter le Brexit, Theresa May a demandé des élections en juin 2017, qui ont accentué le sentiment de division au Royaume-Uni.
Brexit Acte 1 est notre première vidéo, réalisée à Londres, Leeds et Édimbourg en mai 2017.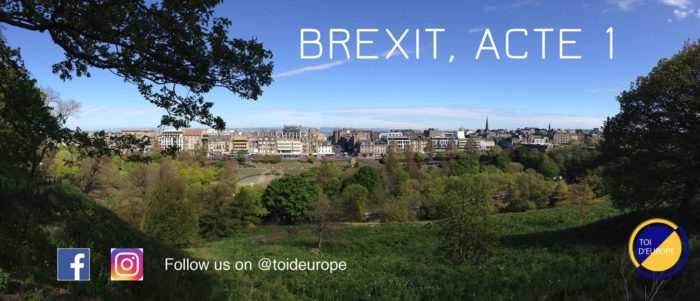 – Version française –
– English Version –
Discover more videos of our video on: YOUTUBE