Spain
Toi d'Europe will be in Spain in 2018 to discover the opinion of the young citizens concerning the European Union and its future.
-Presentation-
The Process of Integration
-Le Processus d'intégration-
Figures about Spain
-L'Espagne en chiffres-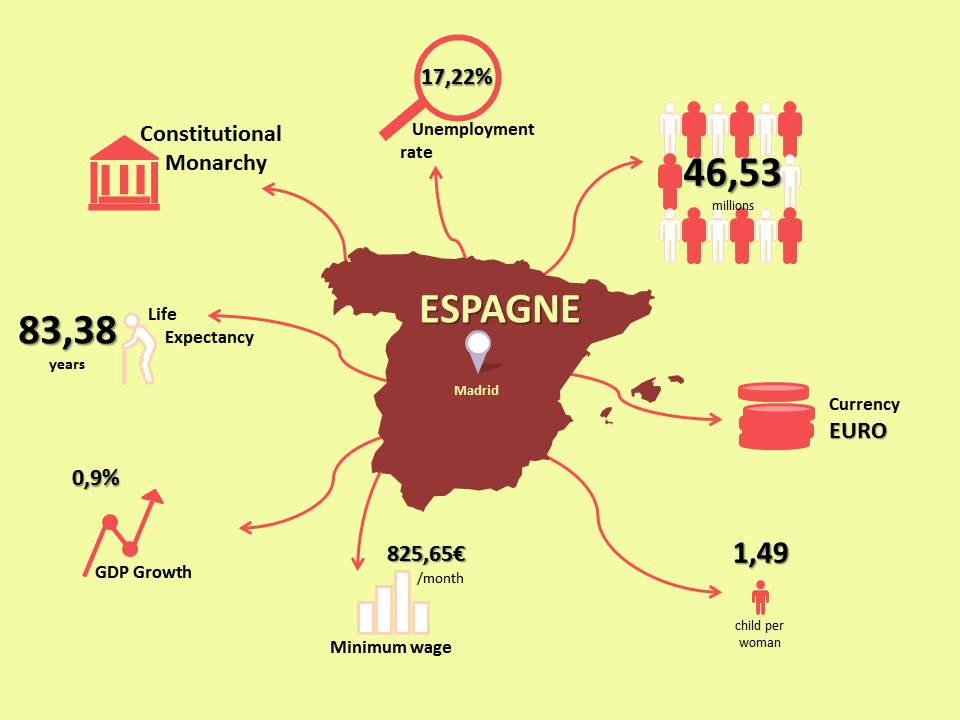 Mariano Rajoy is the Prime minister of Spain since 2011 and  member of the People's Party. He was leading the opposition from 2004 and 2011.
Source: Eurostat